Our New Light Mark XIV Timpani arrive
at the University of Maryland!!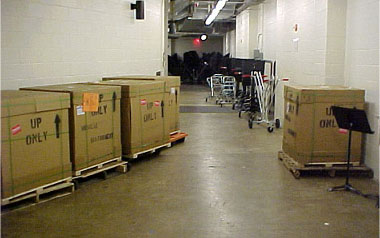 The instruments arrive safely - five crates just waiting to be opened!
Stephen does the honors; making the first cut on the 26" drum crate.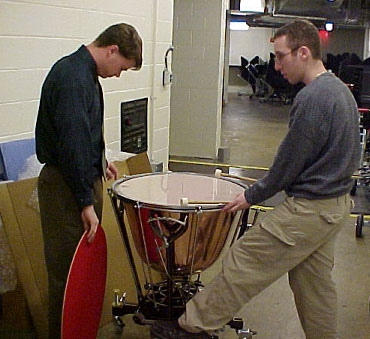 The 26" drum is unveiled. It is beautiful and sounds TERRIFIC!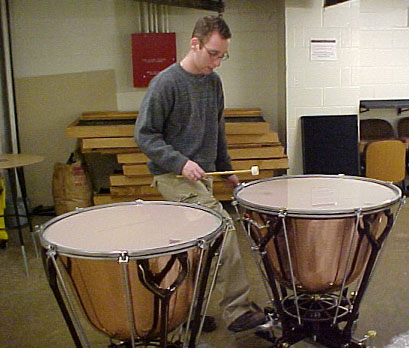 Marty sets up the 29" drum.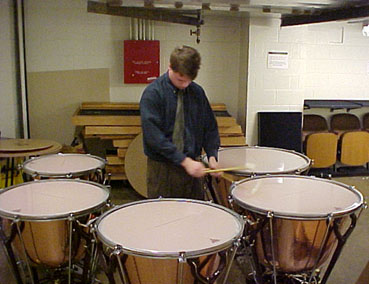 Finally, all 5 Light drums are unpacked - we each get a chance to play on them.
They ARE wonderful; sounding great right out of the box!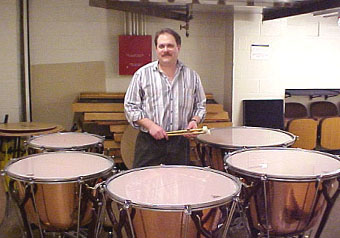 Thank You Marshall!!!!